Enlist the experts at Scribendi to perform high-quality proof editing on your manuscript.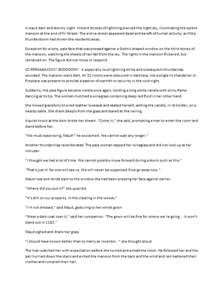 Before Editing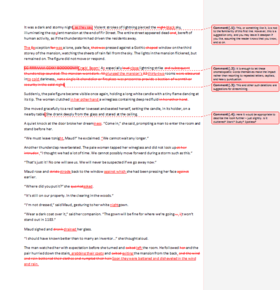 After Editing
(Click to enlarge)
Upon completing the first—or maybe the second or third—draft of your manuscript, it's important to get input from an objective party regarding the flow, organization, and accuracy of your writing. Whether you plan to go the traditional publishing route or to self-publish your book, proof editing is an important part of the publishing process. Having your proofs reviewed by a professional editor will provide you with insight about how to improve your book and what errors need to be addressed.
The high-quality proof editing offered by the editors at Scribendi includes a review of your book's style and flow as well as a close look at grammar, spelling, and punctuation. You'll receive insight from an experienced and highly skilled editor regarding the content of your book that will increase the quality of your writing and help you communicate your thoughts as clearly as possible.
Throughout the proof editing process, your editor will focus on tightening language, enhancing flow, and ensuring accuracy, all while preserving your individual voice. In addition to fixing errors, your editor will leave comments suggesting ways to further strengthen your writing.
Enter the word count of your manuscript below to receive a free quote for proof editing, and place your order today!
Get an Instant Quote and Place Your Order