Editing a book is a job for a professional.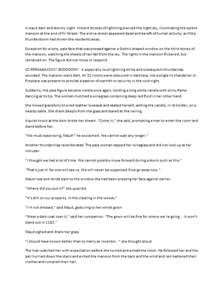 Before Editing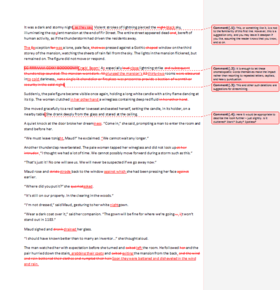 After Editing
(Click to enlarge)
When it comes to something as important as editing a book, you want to make sure you have the right person on the job. You wouldn't trust someone who wasn't a dentist to perform a root canal on your tooth, and you shouldn't trust someone who isn't an editor to edit your book.
You can trust the editors at Scribendi with your work. We understand that editing a book is an important step in the writing and publication process, and we won't rest until we get the job done right. Scribendi's editors all have years of book-editing experience, are native English specialists, and know the meaning of professionalism.
Your editor will help improve your book by removing grammar errors, but he or she will also add value to your manuscript by giving you advice and information to help improve the structure, content, consistency, and flow of your writing.
An experienced editor knows that editing a book isn't just about rearranging commas. That's why Scribendi's manuscript editing service is about more than just fixing basic errors. The world is becoming increasingly automated, but our editors aren't computer software. We guarantee that your editor will add value to your manuscript that only an astute human eye could give.
Check out the quote widget below, and place your manuscript editing order today!
Get an Instant Quote and Place Your Order