Scribendi has years of experience editing books. Your manuscript could be next.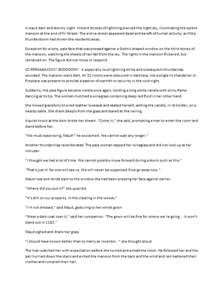 Before Editing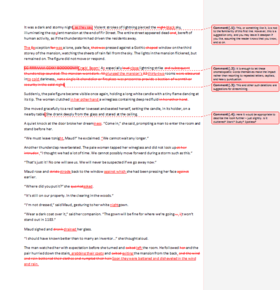 After Editing
(Click to enlarge)
Lots of companies have experience editing books, but not very many have as much experience as Scribendi, the leading online editing and proofreading company. You can feel confident leaving your manuscript with one of our professional editors.
Our editors are comfortable editing books of all different varieties and subject matter. They work with both fiction and nonfiction books, and no matter the genre or form, they know how to help improve the manuscript's language without taking creative control from the author—you, in this case.
With experience editing books for clients from all around the world, our editors understand the importance of confidentiality and privacy. Your manuscript will be safe with your editor, and your information will also be kept safe by our secure server.
So what are you waiting for? Get your free, no-obligation quote now, or try our free sample edit to make sure Scribendi's manuscript editing service is right for you!
Get an Instant Quote and Place Your Order