Meet Our Past Scribendi Scholarship Winners
Being a student is no easy task, so when a student devotes time and effort toward helping others in the community, we take notice—and we want to help. That's why Scribendi offers a $1,000 scholarship to students who are actively making a difference in their local communities.
If you're a student who loves to volunteer, apply now for the Scribendi scholarship by submitting your full contact details and a 150-word essay telling us all about your community involvement.
If it's inspiration you're looking for, read all about our past winners below, and find out more about the great things these student leaders are doing for their communities.
Spring 2016 Winner – Deysi Barzallo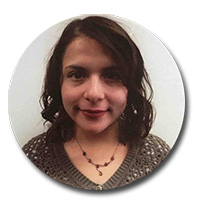 A freshman studying social work at Manhattanville College in Purchase, New York, Deysi Barzallo is an advocate for the Latino community who is passionate about resolving the issues it faces. "A community leader brings together a support system and creates a cohort of different backgrounds," she says. Through her volunteer efforts, Deysi seeks to embody this vision.
Deysi also works with teenagers and with women who have experienced abuse, noting that "there needs to be a foundation of trust among the people you work with." Even when mistakes are made, true community leaders work with one another to overcome obstacles and continue to make a difference in the lives of people who need it.
Fall 2015 Winner – Catherine Nabukalu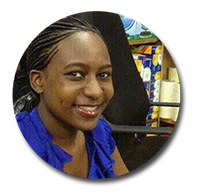 Catherine Nabukalu is a student at the University of Pennsylvania whose passion lies in environmental preservation. She dreams of "making the world habitable for generations," and she has been involved in a number of initiatives to help make this dream a reality. One such initiative involved the purchase and donation of 250,000 trees to 10,000 schools in an effort to amend some of the damage caused by widespread deforestation and to provide much-needed shade to students.
To ensure the project's continued success, Catherine planted a model forest and mobilized others in the community to support and uphold the cause. Her work also raised environmental awareness and inspired involvement among children in the community, instilling a passion for the environment into younger generations.
According to Catherine, receiving Scribendi's Community Leadership Scholarship has inspired her "to continue working for success in [her] personal life, to lead teams, and to work towards community development today and in the future."
Think you could be our next winner?
Whether you're a softball coach or a tutor, a dog walker at the animal shelter or a volunteer at the hospital, we want to know what you're doing to help your community. By telling us in a 150-word essay, you'll get a chance to win our $1,000 scholarship. Apply today!