Five tips to keep in mind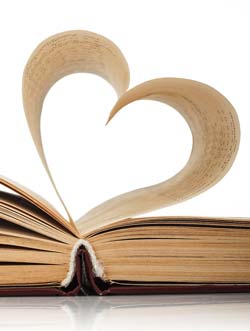 With hundreds of books and articles on virtually every topic, writing a literature review can seem overwhelming. How do you know which scholars in your field are most important? Which sources will help you build the strongest arguments? Thankfully, you can answer these questions and more by doing thorough research.
Whether you're a student or a scholar, writing a literature review is a rewarding undertaking. Here are five tips to keep in mind while you work.
1) Have a solid research question
It's impossible to begin writing a literature review without having a solid research question. A research question is the line of inquiry that you want to explore in your essay, and your thesis is typically the answer to this question. To create a research question, you should think about gaps, discrepancies, or problem areas in current scholarship. A literature review will help you focus on the most pertinent information and build an argument based on concrete evidence.
2) Analyze, don't report
A literature review should be analytical, not descriptive. This means that you should not simply describe the content of each source but should critically dissect it in a way that is meaningful with regard to your research question. When writing a literature review, use persuasive language to convince your reader that your analysis is worthwhile.
3) Compare and contrast scholars
Every scholar is different, meaning that each source that you read will have a unique viewpoint on your research topic. When writing your literature review, it's important to create a dialogue between various authors' viewpoints. Try asking yourself the following questions while you're reading books or articles:
When was this published?
What is the author's background?
What is the author's main argument?
What sources does the author use?
What methodologies does the author use?
Once you have established this information for every author, you can begin discussing the similarities and differences between the sources in your review.
4) Do a thorough hunt for evidence
A literature review should include a good sample of both primary and secondary sources. In most cases, secondary sources will be abundant, while primary sources may be harder to find. Patience is a virtue when you're writing a literature review. Take your time and look for evidence that will add authenticity and depth to your arguments.
The research phase of writing a literature review can last anywhere from a few hours to a few days. The Internet is a great place to search for sources, but keep in mind that online literature represents just a small percentage of what scholars have written. Don't shy away from public or university libraries, which can be excellent repositories for books and journals. You can also count on librarians to provide research advice and direct you toward useful resources.
5) Know your style guide
When you're writing a literature review, you'll want to include direct quotations from the scholars that you've read. It's important to cite any quotation or idea that is not your own by using the proper style guide for your discipline. Style guides are central to academic writing, since they establish important technical standards. They dictate even the finest details, such as the use of punctuation and parentheses in your citations and bibliography. Whether your discipline uses APA or another style guide, it's essential that you follow its specifications exactly, especially if your literature review will be graded.
Putting it all together
Writing a literature review shouldn't feel like a chore. Don't forget to enjoy the process of exploration and keep an open mind about the sources that you read. If you still feel uncertain about your review, our academic editors are happy to provide feedback at any stage of the writing process.