Written by Jes Gonzalez
---
LinkedIn is one of the best and most popular social media platforms, connecting professionals with other professionals and potential employers. Having an effective LinkedIn profile can allow you to secure your dream job and connect with prospects that may have been unattainable otherwise.
Do you feel that your LinkedIn profile is lackluster and needs some pizzazz? Does it drown in a sea of profiles? Are you having a hard time making it stand out? Don't worry! We've got you covered.
We have compiled our top eight LinkedIn profile tips along with examples from a real profile—that of none other than Enrico Magnani, Scribendi's CEO. See his lovely face below.
We took a deep dive into Enrico's profile to uncover its strengths and weaknesses. We created before-and-after photos to document the transformation of Enrico's existing profile into a dazzling one. Keep these real-life examples in mind when creating or updating your own profile.
If you're ready to build an amazing LinkedIn profile, let's get started!
1. Choose a good photo.
Choosing a good photo is a simple change that makes a big difference to your profile. A profile with a photo generates more interest than one that doesn't. Keep in mind that your profile photo is the first impression your LinkedIn page visitors have of you.
Ultimately, you want your photo to be professional, but there is no need to hire a fancy photographer to take your headshot. The best type of photo to use is a tidy headshot with a simple background. Make sure that your face is clearly shown and that your clothes are appropriate. It's also best to avoid using distant shots. The higher the quality, the better. Avoid using a picture that's blurry or pixelated.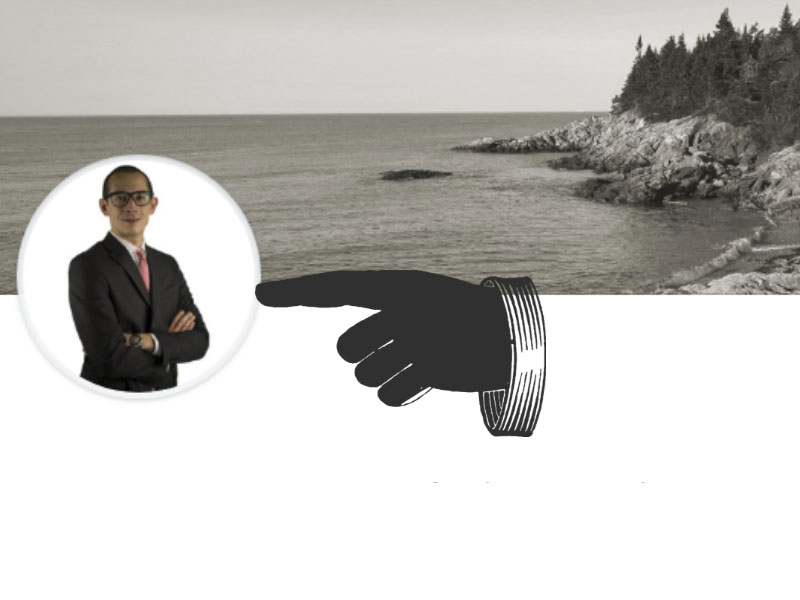 As you can see, Enrico's profile has a good-quality headshot with a plain background.
2. Write an interesting headline.
As with a newspaper headline, you want your profile's headline to be distinctive. Take time to think about what might set your headline apart from others. A good headline makes the reader want to learn more about you. Include keywords in your headline that your target audience can use to search for you. If you can summarize your personal brand in one line, do it!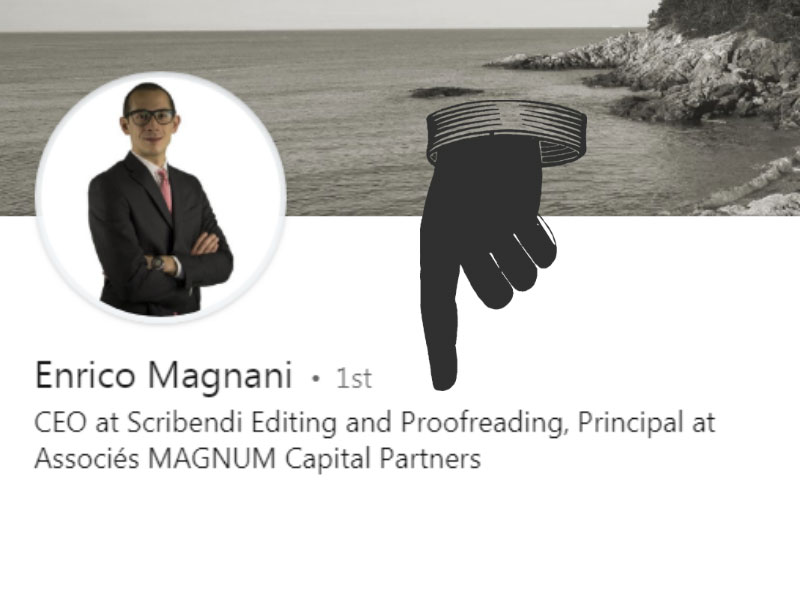 Enrico's profile had a descriptive headline, but it lacked interest. We updated it with a unique and more eye-catching headline.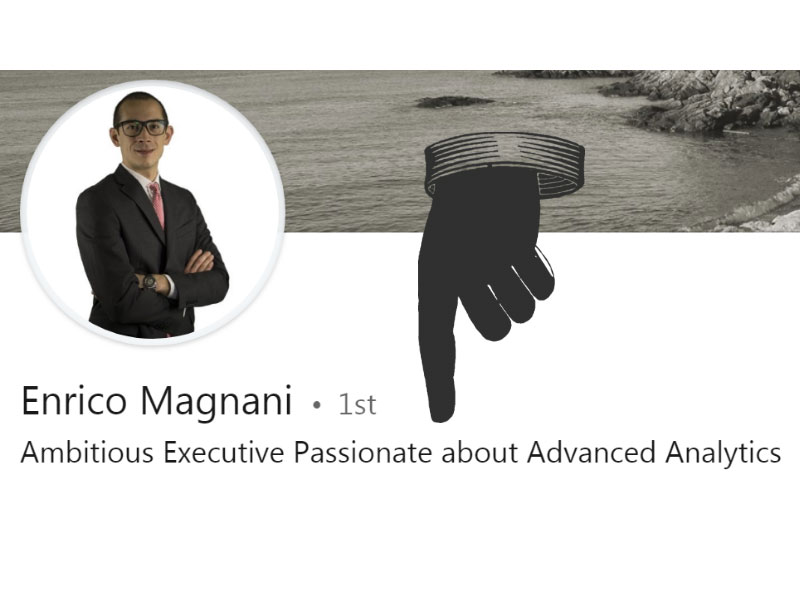 3. Use the summary space.
Take advantage of the summary space; it is one of the first fields readers see when viewing your profile. This space allows 2,000 characters that you can use to give readers a sense of your personality. While you could think of the summary space as a longer version of your headline, it's still important to be concise—try not to make the summary too lengthy.
Feel free to discuss your passions and skills, what you do outside of work, and any unique qualifications you may have, but make sure that the information you include is relevant to your current career goals. Doing all of this with your target audience in mind will help you craft an effective summary. It's best to write your summary from the first person point of view, as this makes it more personal. Remember to be welcoming and friendly—really let your personality shine!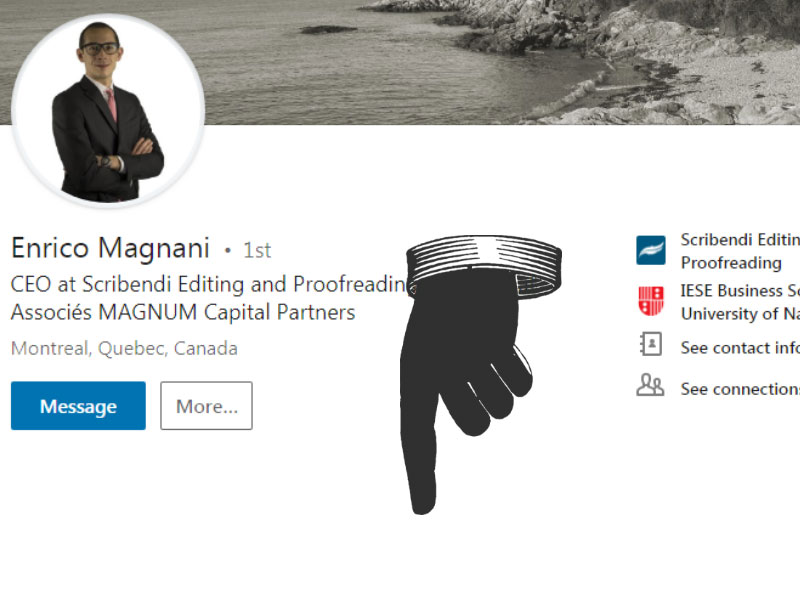 Enrico didn't have an existing summary. We added one to give readers a sense of his personality and to list experiences that might not be presented elsewhere in his profile.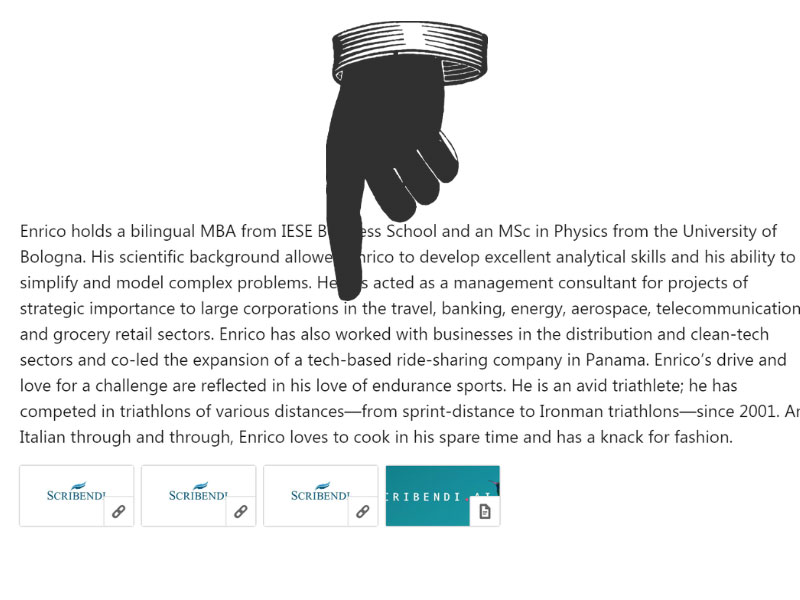 4. Customize your profile's URL.
One of the most important things you can do to promote your profile and help others find you is to customize your LinkedIn profile's URL. A customized URL can look more organized and professional than one filled with gibberish.
Personalize your URL with your first and last names to become easily identifiable to those who search for you. If you have a common name, consider including your field of work. A customized URL also enhances your personal brand and shows that you are detail-oriented. You could add your customized URL to your business cards to promote yourself even further.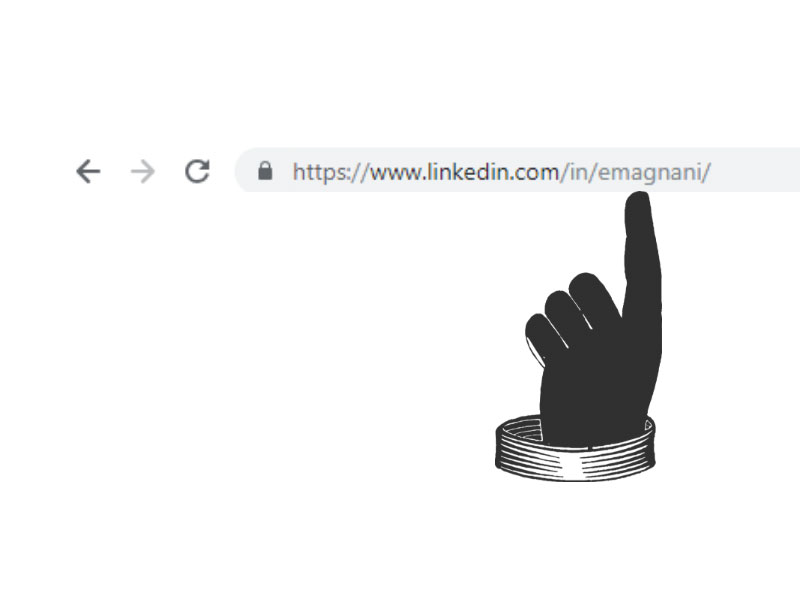 As you can see, Enrico's profile has a customized URL, allowing visitors to return easily if they wish to do so.
5. Don't overuse buzzwords.
Buzzwords are popular words or phrases that make up a large amount of the jargon used in social, academic, and business environments. For example, buzzwords commonly used in business environments include "effective," "organized," "responsible," and "motivated," among others.
It's generally best to avoid buzzwords in your LinkedIn profile because they are often overused and don't help you stand out from the crowd. Instead, try swapping out buzzwords for words that are used less often.
Enrico's original profile did not contain a lot of text, so buzzwords weren't an issue. When updating his headline and drafting the summary, we selected unique words and were careful not to overuse buzzwords.
6. Add work and volunteer experience, projects, languages, and certifications.
As with the content of a resume, adding work and volunteer experience, projects, languages, and certifications makes you appear more professionally well rounded and ultimately help you stand out. Describe what you accomplished through these experiences and how your skills were enhanced.
However, try not to go into too much detail here; make sure that the writing is concise and relevant. Avoid using too many bullet points for each job because this can bore or even overwhelm the reader, especially if you list multiple jobs. Think about how this section is going to look to an outside person, and ask yourself the following: Will it be interesting and relevant to them?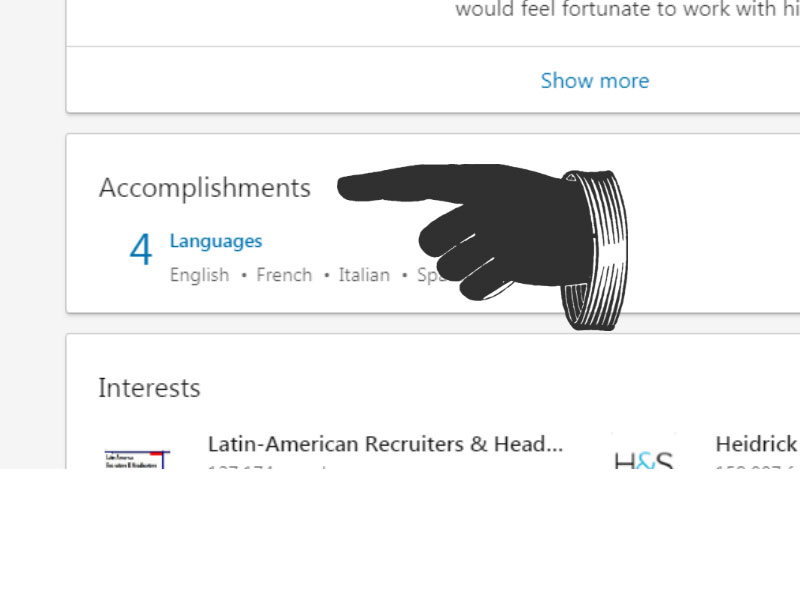 As you can see, Enrico has listed his other experiences and known languages in his profile. He did an excellent job of outlining these succinctly, allowing the reader to skim through his strengths.
7. Make sure you can be contacted.
You might be thinking that you don't need to be reminded to add your contact information since it is obviously crucial to include this information in an effective LinkedIn profile. However, many people forget to do this, or they list incorrect or outdated information.
After you make your profile public, be sure to check over your contact information. Make sure that the information is there and that it is correct. You don't want to provide inaccurate contact information and miss out on potential connections or job opportunities.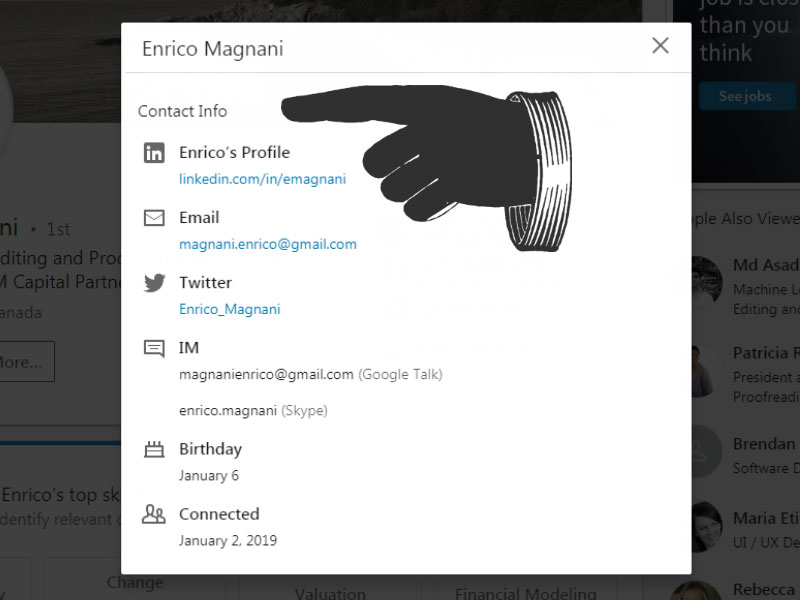 Enrico has listed his contact information appropriately so contacts can easily reach him.
8. Have your profile professionally edited.
Consider having your LinkedIn profile edited by a professional. The effectiveness of good editing cannot be overstated. A professional editor can fine-tune your profile, make grammar/word choice corrections, and provide helpful comments. An editor can also suggest areas where more clarification/information may be needed on your part, which will strengthen your profile even further.
After your profile is edited and final revisions are made, you may also want to have your page proofread to detect any spelling errors or grammar issues that still exist or may have been introduced in your final revisions.
In Enrico's profile, for example, we ensured the consistent use of accents in French-derived words.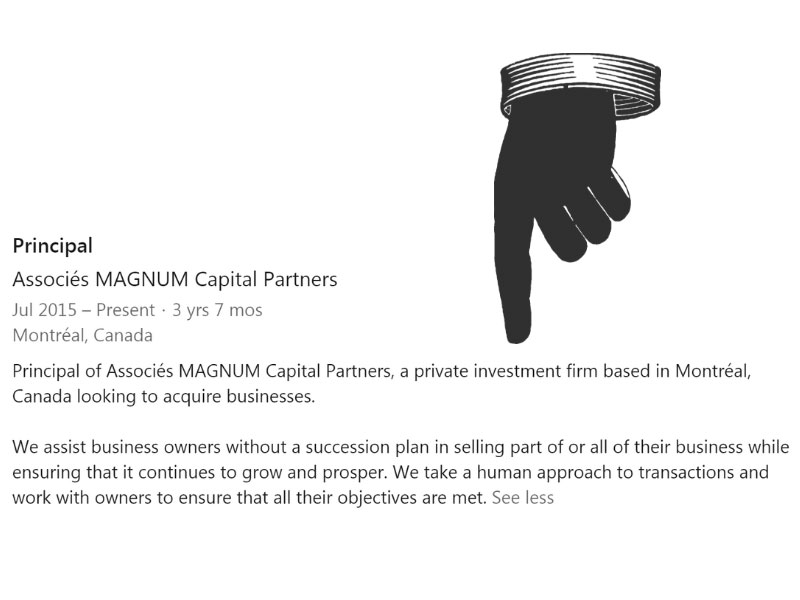 In summary . . .
An effective LinkedIn profile requires time and effort to create. A complete profile highlights what makes you unique and improves your chances of being noticed by recruiters. There are many strategies to strengthen the effectiveness of your profile, capture what makes you "you," and make yourself more appealing to potential employers. Use our top eight LinkedIn profile tips to develop an impressive profile and land your dream job.
Just ask yourself: What would Enrico do?
Image source: coffeebeanworks/Pixabay.com
---
Protect Your Company's Reputation
---
About the Author

Jes is a magician and a mechanic; that is to say, she creates pieces of writing from thin air to share as a writer, and she cleans up the rust and grease of other pieces of writing as an editor. She knows that there's always something valuable to be pulled out of a blank page or something shiny to be uncovered in one that needs a little polishing. When Jes isn't conjuring or maintaining sentences, she's devouring them, always hungry for more words.