Written by Chandra Clarke
Writing is one of the most effective forms of communication—but only when the proper words are used and grammar rules are followed. While most people receive a foundational understanding of grammar when they attend school, even those who are knowledgeable about such things as writing, editing, and proofreading can make mistakes in their use of grammar.
This can be attributed to the English language itself, which contains many irregularities. It is often described as one of the toughest languages for non-native speakers and writers to learn.
Sometimes, however, the problem is that the writer never received a proper education in some of the grammar and spelling conventions that are key to effective communication. Also common is that, given everything that people have to remember, these rules are simply forgotten or misapplied.
Whatever the cause, those who have trouble with English grammar are not alone. In fact, there are certain grammatical errors and misused words that are extremely common. Knowing these common mistakes is a great help when you are writing, as you'll know which mistakes you should try to avoid as you put together your rough draft and revise it.
It is particularly important to know which common errors to keep a careful eye out for as you are editing and proofreading. Being able to spot and remove these errors allows for clearer communication and a reduced chance of misunderstandings that can arise when grammatical errors make the meaning of a text unclear.
Here are 10 of the most common grammatical mistakes to watch out for, along with some great resources to help you understand and correct them:
If you remain vigilant in avoiding these 10 common grammatical errors, your writing will become significantly stronger and easier to understand.
---
About the Author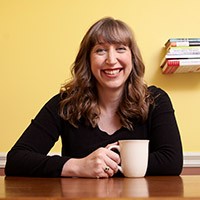 Chandra is the founder and former president of Scribendi. She holds a BA in English and an MSc in Space Exploration Studies. Her lifelong devotion to the written word started when she joined The Chatham Daily News as a regional stringer. She then worked as a reporter/photographer for a large chain of weeklies before becoming the managing editor of an independent paper, a post she held for two years before striking out on her own. She pens a weekly humor column and has written dozens of short stories, newspaper articles, and magazine articles. She is an enthusiastic supporter of space exploration and scientific research, and is the author of Be the Change: Saving the World with Citizen Science.
---
Image source: Torsten Dettlaff/Stocksnap.io