Some insight into the thesis editing process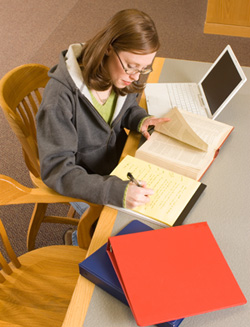 In the first article of this series, we answered the question: "What is a thesis?" and in the second we explained how to write a thesis or dissertation. In Part Three, we discuss the mechanics of thesis editing and proofreading.
Choose a style
Before you begin the thesis editing process, be sure you are using a consistent style. Your department may dictate the format and writing style you should follow in writing/formatting your thesis. Various style guides are in wide use, including Turabian, Modern Language Association of America (MLA), American Psychological Association (APA), and Harvard. Want to save substantial time when it comes to reviewing your document? Know the style you intend to use before you start writing. For a guide to the rules of English writing, The Chicago Manual of Style is a comprehensive reference.
Fundamentals of thesis editing and proofreading
Once you have decided a style, you can begin the thesis editing and proofreading process. Your thesis will require more time than you might anticipate and there are a number of issues you should consider:
Language: Within the same language, subtle regional/national variations may exist with respect to spelling and grammar (e.g., British versus American English). Ask your supervisor which variant you should follow.
Consistency: Be consistent with respect to your use of abbreviations, style of citation/referencing, use of terms, formatting, and tense.
Progression of ideas: Avoid leaps in logic. Your work should be internally coherent and provide readers with sufficient detail to comprehend your inferences and conclusions.

Editing your thesis is a multi-step process. It begins following the writing of the first draft and ends when you integrate the suggestions and required revisions of your thesis committee. You would be well advised to personally edit the first draft at least once prior to submitting it to your supervisor or committee. However, given the level of familiarity you will have with the work, it may be of benefit to have an external editor review and provide commentary on the draft prior to submission. After all, your supervisor/committee may be more able to point out conceptual flaws and provide constructive suggestions if grammar, spelling, and formatting issues have been resolved. To that end, we provide a wide range of services, including comprehensive thesis editing and thesis proofreading—and all for a price even PhD students can afford!