How to improve your writing and reviewing skills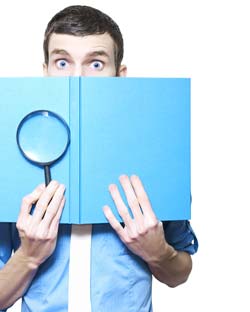 If you're a literature buff, you've probably written at least one book review. Maybe it was for a class in a university or perhaps for a newspaper or local book club.
Once you've become accustomed to doing reviews, it's natural to look for ways to improve your writing skills. The best book reviewers have spent years refining their craft, but there are many easy ways to begin working on your skills. Here are five ideas you can try today.
1) Read the work of other reviewers
One of the best ways to improve your writing skills is simply to read other reviews. This can help you build a bigger vocabulary and become more comfortable with grammar and spelling. There are plenty of book review examples online. Many popular book reviewers have regular columns in digital newspapers or magazines that are published at least once a week. When you read another author's work, pay close attention to his or her tone and style—you may just find your own writing improves as a result.
2) Explore another genre
If you're an avid reader, it's tempting to always choose the same type of books, but this can actually hinder your professional growth as a book reviewer. It's important to be adventurous and explore different literary genres and niches, especially if you're just starting out. For example, if you tend to read fiction, why not check out a non-fiction book or two? Good book reviewers aren't afraid to venture outside their comfort zone for their next great read.
3) Take a class
Many colleges and universities offer classes that can be beneficial for book reviewers. Learning the basics of academic writing can help you make more convincing arguments and articulate your opinions in a review with confidence. Best of all, there are plenty of affordable and accessible online courses so you can work from home. Through a course, you can connect with other book reviewers online and expand your network of professional writers.
4) Start a blog
Blogging is one of the easiest ways to improve your communication skills and gain exposure. In fact, blogs are often essential to a writer's professional success. Many online book reviewers use their blogs or personal websites as portfolios when applying to other writing gigs. If you're new to online writing and don't know how to begin, there are plenty of editing and proofreading tips for bloggers. In the blink of an eye, a free blogging platform can help you create a fully functional website for posting your work.
5) Write for other review sites
A good alternative to starting a blog is to become a guest writer on another review site. If you aren't able to commit the time to running your own website, there are usually plenty of other sites that are looking for online book reviewers. Guest writers sometimes receive special perks, such as advance copies of new book releases. More often than not, book reviewers work on a volunteer basis, but it may be possible to move up the ranks as time progresses. At the very least, guest reviewing gives you an online outlet for your reviews so that you can gain exposure and make connections.
For book reviewers, dedication is key
Even if you adore books, it's likely you won't become a professional book reviewer overnight. However, by committing the time and effort, you should see your reviewing skills improve fairly quickly.