We hope you'll enjoy and learn from the great content Scribendi has to offer.
Your free copy of 101 Writing Prompts to Exercise Your Brain and Get You Writing is now available. Click here to download!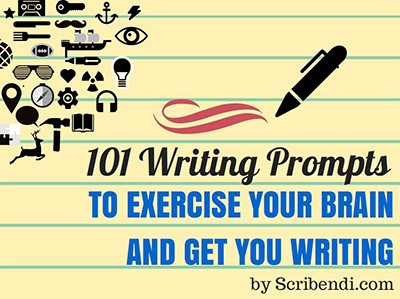 Download Now!
In this ebook, you'll find writing prompts to motivate you. Whatever your interests, 101 Writing Prompts is sure to offer the inspiration you need, with prompts in various genres and styles including the following:
Sci-Fi/mystery prompts
Apocalyptic/dystopia prompts
Fanfiction promts
First-line prompts
Alternate universe prompts
Horror prompts
Dialogue prompts
Realism prompts
Already written your masterpiece? Check out our manuscript editing service for a free editing quote today.