Let Scribendi's editing experts provide a paper grammar check to catch the errors that slip past.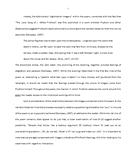 Before Proofreading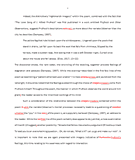 After Proofreading
(Click to enlarge)
As a student, you've got a lot going on. There are tests to prepare for, papers to write, classes to attend, and no end of social activities to enjoy. It's no wonder that the odd grammar error can slip past in the endless stream of papers you must submit. Instead of trying to catch these errors alone, enlist the professional editors at Scribendi for a paper grammar check that covers everything from homonyms to hyphens.
With easy access through our secure website, editors available 24 hours a day, and turnaround times as short as eight hours, we can complete your paper grammar check in a way that fits your schedule, allowing you to focus on other projects while we polish your paper.
Scribendi's editors will check your paper to ensure correct grammar, spelling, and punctuation. We'll also review aspects such as word choice, organization, and flow so that your essay will be as strong and compelling as possible.
Enter the word count of your paper below to receive a free quote for a paper grammar check. Then, place your order today!
Get an Instant Quote and Place Your Order