Get a professional manuscript presentation package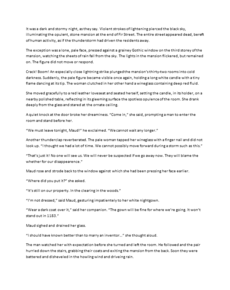 Before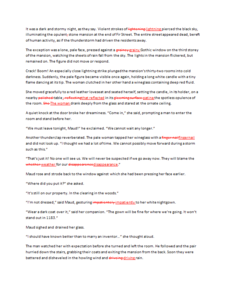 After Proofreading
(Click to enlarge)
This three-in-one package will give you a spiffy, clean final draft, a spot-on synopsis, and a fabulous query letter.
First, the final draft proofread. Literary agents, publishers, and studio executives will seldom have the patience to get to the heart of your manuscript if they are confronted with one that is rife with language errors. Let our professional proofreaders check your work for spelling, grammar, and typographical issues.
The synopsis will summarize your project with attention-grabbing prose, maximizing your chances for success. Finally, we'll craft that all-important query letter, to give you and your manuscript the best first impression possible.
Your documents and personal information will be safe with us. Uploads and downloads to our server are encrypted, and we have a very strict privacy policy. Your copyright remains secure as well.
We can work with most major word processing file types, including PDFs, and we have more than 15 years of proofreading expertise across a wide range of genres and formats.
Working with us is easy. Just create a free instant quote below, and order today!
Is this service right for me?
Proofreading is for final drafts of documents that have already been edited at least once. If you need help with things like word choice, sentence structure, and overall organization, and you want heavy correction, please use our manuscript editing service.
Get an Instant Quote and Place Your Order