Looking for an online essay checker? Look no further.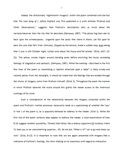 Before Editing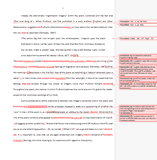 After Editing
(Click to enlarge)
Lots of sites offer an essay checker service for evaluating your work before you hand it in to your professor. But did you know that the only valid kind of essay checker is a person?
Automated programs for evaluating academic work are not as accurate or insightful as a real person can be. An automated essay checker also won't do anything to improve your essay; at most, it will show you where the errors are and expect you to fix them.
That's where an academic editor comes in. Our editors have experience reviewing essays by writers at every academic level. They know how to correct grammatical errors, but they'll also give you suggestions for improving the organization, structure, clarity, and overall flow of your essay. Best of all, our editors will track all their revisions, allowing you to see the changes they've made and to learn from your mistakes. This will ultimately help you become a better writer.
If you're ready to try the best kind of essay checker there is—the human kind—click below for your instant quote, place your order, and let our academic editors impress you with the skills and abilities those automated programs just don't have. You know, thinking, problem solving, breathing—those kinds of things.
Get an Instant Quote and Place Your Order