Improve your document using our English Grammar Check service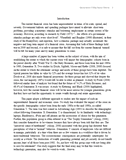 Before Checking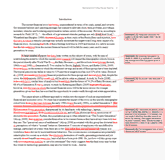 After Checking
(Click to enlarge)
If you're like most people, you know exactly what you want to say, but you struggle with getting it down on paper. Your writing deserves to be judged on the ideas it conveys, not dismissed because of English grammar issues ignored by an automated spell-checker. Our English Grammar Check service is done by professional, human editors and proofreaders who will improve your document and help you to become a better writer.
Our expert English-language editors will review your text for clarity, style, word choice, sentence structure, idiomatic expressions, and consistency to make sure that you are expressing yourself as clearly as possible. We will also check your work for spelling and typographical errors, as well as common language problems, such as article usage, countable nouns, overuse of transitions, and much more. After using this service, you will be able to produce a final draft with confidence.
What will I receive?
An edited document in which inconsistencies, typos, and spelling and grammatical errors have all been corrected
Changes and suggestions to improve clarity, flow, structure, and readability
Citations and references formatted according to your indicated style guide or journal submission criteria, if desired
Tracked revisions, to review all changes
An in-depth critical commentary on the document
A short summary of the edits, noting any major concerns
Please note that we do not check for plagiarism, and we will not write, rewrite, or paraphrase our clients' work.
What types of manuscripts qualify for the English Grammar Check?
Essays
Papers
Assignments
Journal articles
Research projects
Conference proceedings, posters, and presentations
Why should I trust Scribendi with my manuscript?
We will keep your files secure. We know how hard you have worked to write your manuscript, so security and confidentiality are always ensured. We will never make a claim on your copyright, and we keep all personal information private. We can work with most major word-processing file types, and the uploading and downloading processes are always safe and securely encrypted.
We have experienced editors. Our editors, many of whom are published in their chosen field(s), have an average of 15 years of experience editing and proofreading documents in English. At Scribendi, our editors require expertise of the English language that far exceeds simple native-English proficiency. By applying their extensive knowledge and specific skill sets, our editors can help you to improve as a writer.
We welcome your feedback. If you have any concerns about your order, our quality assurance team will look into it to guarantee that the editor has met our rigorous quality standards. Our quality assurance process ensures high-quality editing every time.
Customer satisfaction is Scribendi's top priority, and academics from around the world are happy with our services. Visit our FAQ page for more information, receive a free sample edit here, or get an instant quote below to place your first order today!
Still have questions? Don't hesitate to contact our customer relationship specialists, who are available between 7:00 a.m. and 10:00 p.m. EST (GMT -5).
Get an Instant Quote and Place Your Order