Scribendi is offering a 2,000-word free sample to all NaNoWriMo 2020 participants!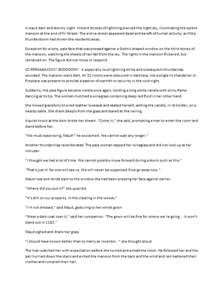 Before Editing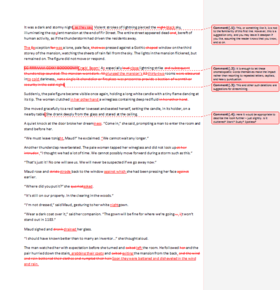 After Editing
(Click to enlarge)
You did it! NaNoWriMo is tough, but you've completed your novel! Give yourself a pat on the back.
The next step is editing what you've written. This can seem overwhelming, but you're not on your own. Scribendi is offering a special free sample offer to all NaNoWriMo participants. Get up to 2,000 words of your novel professionally edited for free!
As a bonus, one NaNoWriMo participant who takes advantage of this offer (between November 1, 2020, and March 31, 2021) will win a free professional edit of their entire novel!
What will you receive?
A free edit of 2,000 words of your manuscript (limited to NaNoWriMo participants)
Line by line editing of the text that you select
Critical commentary on the edited section of the manuscript
Note: Please be aware that only one free sample edit is available per customer.
Rest assured, your work will always remain private and confidential; your uploads and downloads are safe and securely encrypted. Scribendi handles most file types, and we're looking forward to working with you.
Getting your free sample edit is easy. Just click the yellow button below to order today!
Get an Instant Quote and Place Your Order