Amplify Your Product Offering by Seamlessly Integrating Scribendi's API
The Problem
Flowcite, an all-in-one academic writing platform provider, sought to enhance its ability to handle routine language revision tasks for its researcher clients.
To provide the editing and proofreading required to ensure the impactful research of its clients, Flowcite needed to integrate these services seamlessly into its platform.
The Solution
Scribendi's API allows Flowcite to offer these services effortlessly by reselling them on a white-label basis.
The API is easy to install on any company's website, content management system, or application.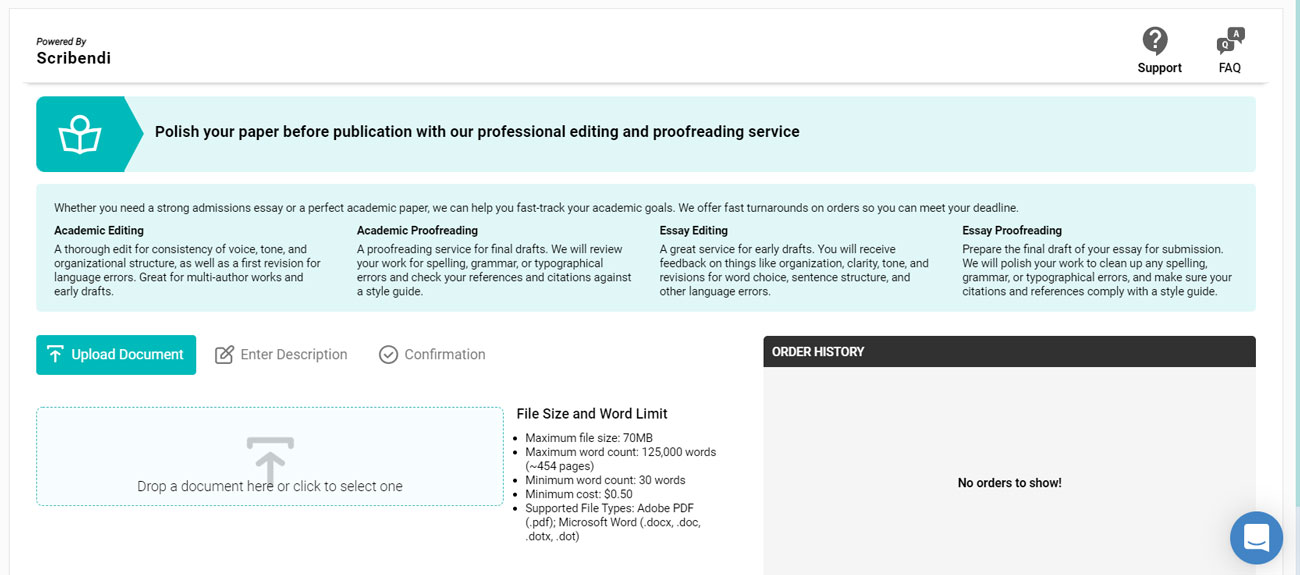 Scribendi's API on Flowcite.com
Find your solution today
Put Scribendi's high-quality
language revision services to work
"We've had a great experience with Scribendi's API. Being able to generate reports using the API allowed us to easily handle the ordering and reviewing processes inside our app to reduce context-switching. We will certainly recommend Scribendi's services to other businesses."
— Guillaume Grust, Founder and Managing Director