Proofreading Jobs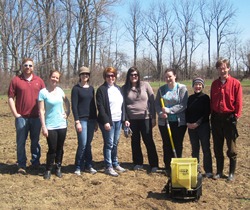 Scribendi is the world's leading provider of professional editing and proofreading services. Our company mission is to help writers reach their highest potential and achieve their goals. Headquartered in Chatham, Ontario, we offer a corporate culture that promotes collaboration and encourages creativity and innovation. This is your chance to join an energetic and motivated team in an inviting environment founded on flexibility and continuous learning.
As a global company, we offer two equally beneficial employment options: working at our corporate headquarters in Chatham, Ontario, or working remotely from the comfort of your home.
---
In-house Positions
None currently available.
---
Telecommute Positions
Editor/Proofreader
As one of our talented remote editors, you'll have the ability to work from home while choosing the types of assignments that interest you. You can interact with both in-house and other remote staff through online forums and company newsletters and memos, and you'll also receive free training and incentives that can be redeemed at online retailers. You won't have any of the hassles of bidding or pitching to clients and you will have job security and be paid promptly.
Working with Scribendi requires a moderate level of computer and Internet knowledge. You need to be comfortable downloading and uploading files, attaching files to emails, saving and finding files on your computer, file transfers, renaming files, and using a website interface. You should have a good working knowledge of the major document file formats and their associated software programs. As we also sometimes get documents that misbehave, some ability to troubleshoot technical problems is helpful.
Standard Qualifications:
A university degree in a relevant field
At least three years of experience in editing, writing, document production, or language teaching
Native-level English ability
Excellent reading comprehension skills and the ability to follow written instructions and work independently
Be absolutely fanatical about meeting deadlines
An average editing/proofreading speed of 1,000-1,500 words per hour
Microsoft Word 2010 or later on a secure PC (not Mac) computer
Broadband/high-speed Internet access
The ability to accept payments in your own account in US dollars using PayPal.com. Please review PayPal's international payment network for more details
Preferred Qualifications:
A graduate degree in a relevant field
Access to additional word processing/document production software (e.g., Star/Open Office, Word Perfect, Open Office, LaTeX, Acrobat, iWorks, Final Draft, Publisher, PageMaker)
In-depth knowledge of one or more style guides (e.g., Chicago Manual of Style, Turabian, APA)
Please note that applications for this position are NOT accepted by email. Please do not call or email for more information about a position or to discuss an application. Only applicants selected for evaluation will be contacted. If you have questions about telecommute positions, please see our Employment FAQ.

---