Become a Scribendi Corporate Client
In just 3 steps you can streamline your editing and proofreading processes and get the most out of your account.
Register in Scribendi

client's online portal

.

Load your account with prepaid funds.

Sit back and wait! In three business days, we will set up your corporate account and you will enjoy Scribendi's special benefits for your organization.
It's that simple!
Special features for corporate clients
Tailored services.

We adapt to your organization workflow and deliver exactly what you need within the required turnaround time.
Private ordering portal.

Easily use Scribendi services, view special offerings available to your company, and maintain a streamlined editing workflow.
Multiple-user management.

Add multiple users from your organization to your account and share the benefits with them.
Prepaid funds.

Avoid the time-consuming process of approving invoices and issuing purchase orders by adding your desired amount of prepaid funds to your account to be used at your convenience.
Saved style guides.

Share your own style guides with us and we will apply them to your orders.
Special volume discounts.

We offer substantial discounts for high volumes of orders.
Priority support.

Enjoy our outstanding customer support with the additional benefit of a priority service.
Reach out to corporate@scribendi.com to enable all the functionalities of the corporate account.
How to load your account with prepaid funds
To add prepaid funds to your account via credit card, click here. You can then indicate the desired amount and provide your credit card details.
To add prepaid funds to your account via bank transfer, follow these steps:
1. After logging into your account, click Prepaid Funds and then Generate Invoice.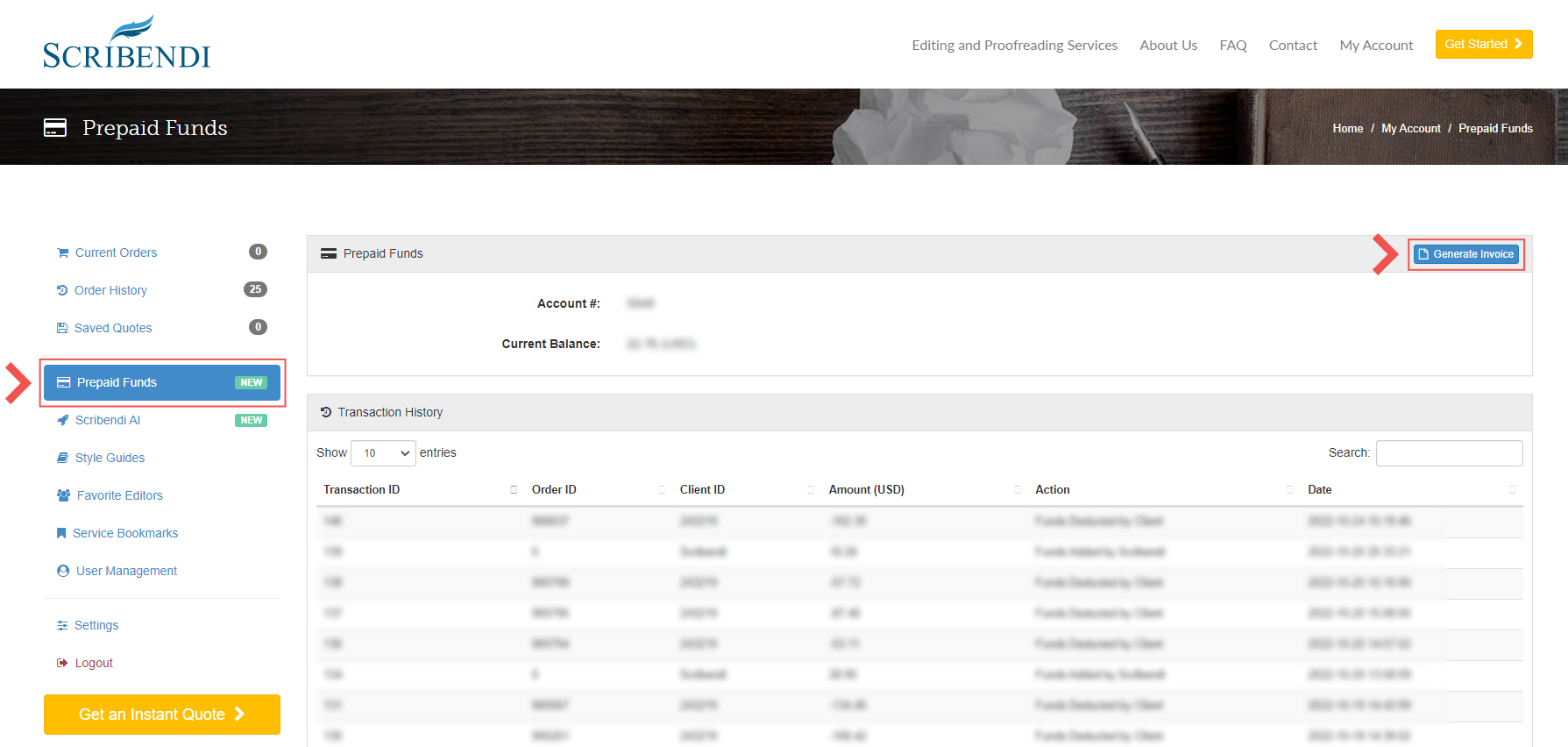 2. A pop up form (Generate Pro Forma Invoice) will appear. You can then fill out the pro forma invoice template and customize the form as needed, completely independently.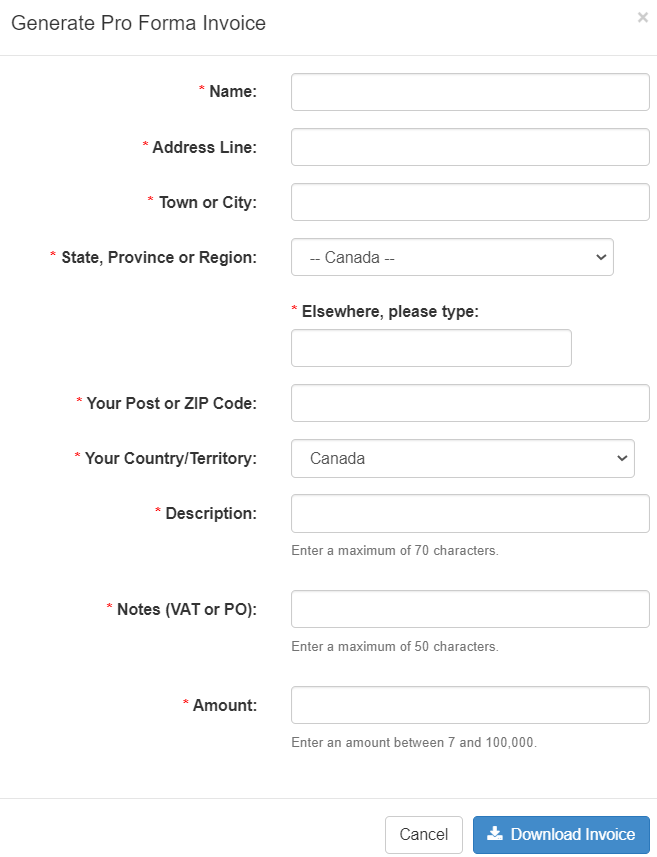 3. Once the pro forma invoice is generated, you can submit it to your institution and make the bank transfer. When Scribendi receives the funds, you can see and track the total funds made available to your organization right in your corporate account. Please contact accounts@scribendi.com for Scribendi's banking details.
** Prepaid funds currently available in CAD, USD, AUD, GBP, and EUR.