Free the Apostrophe
Cue the sad music!
Today, we are here to talk to you about the horrors to which the apostrophe has been subjected over the years.
This piece of punctuation has been misplaced, misused, and misunderstood so many times that the staff at Scribendi have come together to free the apostrophe from its abused state.
Unfortunately, it is not enough. We need you. If you think this is a cause worth supporting, then please read the infographic below and see how you can help free the apostrophe.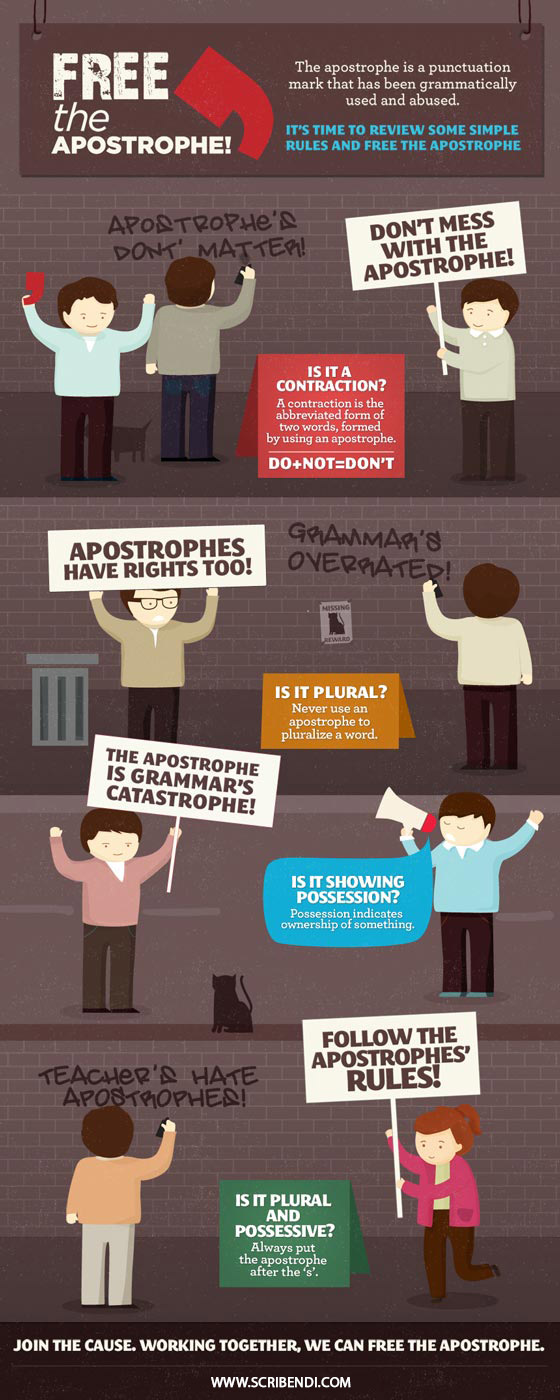 The best way to free the apostrophe is to edit your writing thoroughly or to enlist the support of Scribendi's editing and proofreading services, which will help ensure your writing is free of grammar and punctuation errors.