Written by Chandra Clarke
Grammar is at the core of all language instruction, yet it is one of the more difficult subjects both to learn and to teach.
To make the subject more accessible to students, language teachers have developed different methods of teaching grammar. While some teachers focus on grammar as a set of forms and rules, others are influenced by theoretical work on the difference between language acquisition and language learning.
No matter what your style of teaching is, the lesson plans listed here can be a big help in teaching grammar.
Elementary School Grammar Lesson Plans
Middle School Grammar Lesson Plans
High School Grammar Lesson Plans
---
About the Author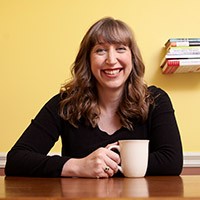 Chandra is the founder and former president of Scribendi. She holds a BA in English and an MSc in Space Exploration Studies. Her lifelong devotion to the written word started when she joined The Chatham Daily News as a regional stringer. She then worked as a reporter/photographer for a large chain of weeklies before becoming the managing editor of an independent paper, a post she held for two years before striking out on her own. She pens a weekly humor column and has written dozens of short stories, newspaper articles, and magazine articles. She is an enthusiastic supporter of space exploration and scientific research, and is the author of Be the Change: Saving the World with Citizen Science.
---
Image source: Poodar Chu/Unsplash.com