Written by Dana L. Church
---
Start reading the best books of the year
Want to embrace your inner book nerd but don't know where to begin? Look no further. These book blogs cover a range of genres and topics that will appeal to every kind of book enthusiast. So go ahead and check out the 21 best book blogs of 2021. There's sure to be something that catches your eye.
The 21 best book blogs of 2021
This book blog topped Scribendi's 2020 list, and it's easy to see why. It's probably the most comprehensive book blog out there for contemporary works, and it covers all kinds of genres. The Editors' Picks seem to have something for everyone.
All of this booky goodness is presented on a bright, easy-to-navigate website. There are even celebrity picks, where "celebrity" encompasses not only film and TV stars but also athletes, musicians, and authors. I must say that this book blog also tops my list when it comes to what's hot off the press and for its sheer variety.
If you're not concerned about hot topics and current events and are just looking for a good read, then this is the site for you.
John Pistelli is a professor at the University of Minnesota and holds a Ph.D. in English literature. He has also published several works of fiction and poetry. His website provides a new book review every week or so, and his choices are anchored in his personal interests, which center on classic and contemporary fiction. Take a look at his review index for a ton of books to choose from, each with his thoughtful and artful opinions and musings. He covers novels, nonfiction, poetry, drama, and comics, and he even throws in some commercial fiction for good measure.
What also caught my eye is his "lifetime reading list," which includes titles you'd expect to be recommended by an English professor—but also some surprises.
This book blog has everything you need to keep up to date with the literary world, plus some news and culture on the side. In addition to its numerous resources for both reading and writing, what caught my attention is its "Book Marks" section.
Similar to what "Rotten Tomatoes" does for movies, "Book Marks" compiles book reviews from magazines, newspapers, and websites and averages them into a score of "Rave," "Positive," "Mixed," or "Pan." You can also leave your own comments and reviews. Literary Hub is also a great site for finding your next favorite book-related podcast.
This site calls itself "the largest collection of Canadian books on the Internet." No kidding! The site is extremely comprehensive but also very easy to navigate. There's something for everyone, and you can sign up for free to contribute your own reviews, comments, and book ratings.
If you like reading lists, you'll love this book blog. From "10 Exciting New Books From Up-and-Coming Authors" to the "40 Best Spy Novels of All Time," you're sure to find a list that interests you.
Moreover, it's easy to get lost in their articles on a wide variety of book-related topics.
Blogger Susan Osborne has worked in book sales and as a writer and magazine editor. Her book blog is simple and crisp.
Susan provides thoughtful reviews and arranges books into unique categories, such as "Five Books I've Read," where she groups books in fives according to different themes, and "Six Degrees of Separation," where she links seemingly disparate books in clever ways.
This blog stands out not only for its unique name and concept but also for its color and charming sketches here and there.
Books are rated using a five-banana rating system and are accompanied by thoughtful—and, at times, philosophical—reviews. The Orangutan also invites comments. There are intriguing lists like "Books that Gave Me a Hangover" and "Forgettable Books—Books I Can't Remember…Though I Definitely Read Them (I Think)."
Vilma Iris Gonzalez is an "internationally renowned book blogger and USA Today blog columnist" whose focus is on commercial fiction for a female audience.
She markets lifestyle, home, and beauty, but it's clear her heart is in books. Her site is smart and modern.
What caught my eye about this blog, besides its stylish simplicity and plethora of reviews, were its unique categories like "Under the Reader's Radar – Celebrating the Quiet Novel" and "Spotlight on Publishers."
You're likely to spot a gem.
Reading Fleur Morrison's blog feels like chatting about books with a best friend. She's honest, thoughtful, funny, and engaging.
I was pulled in by her accounts of her struggles with Dostoyevsky and stayed to read about her post-Harry Potter blues.
Jane's book blog stands somewhat apart from the others on this list because it targets writers, the writing life, and the ins and outs of the publishing world.
This site is a treasure trove for anyone looking to perfect their craft and learn more about the publishing industry. In addition to articles and book recommendations, Jane offers online classes and interviews with industry professionals.
Electric Lit's mission is "to make literature more exciting, relevant, and inclusive." This pleasantly quirky site is filled with unique essays, interviews, and reading lists provided by diverse contributors.
Of particular note are the lists "8 Books About Reckless Decisions" and "Offbeat European Children's Books for Adults."
If you're interested in self-publishing and/or self-published books, this is the site for you.
IndieReader is "run by authors and writers for authors and writers." In addition to an enormous number of book reviews, you can find lots of helpful advice from indie authors as well as resources for how to distribute and market your own book.
In addition, if you do happen to be an indie author, you can sign up to have your book reviewed.
Confession time: I'm a children's author, and I love to read middle grade and picture books.
I couldn't resist including this blog. The School Library Journal is where it's at for comprehensive lists, reviews, and recommendations for all things kid lit.
If you want totally honest and critical book reviews, you must check out Jenn's blog.
She's not afraid to explain why she didn't fall in love with books most people rave about, and she still gives thoughtful and thorough critiques of books she does love. Gotta respect that.
Jenn is a great source for thoughtful, interesting perspectives and viewpoints that make you think more deeply about books.
Quillblog is the book blog of Canadian literary magazine Quill & Quire. It spotlights literary news articles, prize winners, and, of course, book reviews.
This blog is a great complement to 49th Shelf to help keep you on top of what's happening in the Canadian literary world.
A book blog from the folks who bring you The New Yorker magazine, this site is filled with thought-provoking articles and reviews of the latest up-and-coming fiction, nonfiction, poetry, and literature.
The Millions is a fresh online magazine packed with reviews, lists, and author interviews. There are lots of recommendations categorized to suit a host of tastes. It's always exciting to check out their "Tuesday New Release Day" feature.
This website is teeming with book-lover culture. It's splashy, colorful, and full of energy.
You can find articles on various literary topics, assorted interest pieces, book collections, interviews, and examinations of book-to-movie adaptations. There are daily deals, giveaways, podcasts, and even a selection of book-related swag and "bookish things" to satisfy your inner book nerd.
Ana Grilo and Thea James are The Book Smugglers, "specializing in speculative fiction, YA and popgeekery for all ages since 2008." They also run Book Smugglers Publishing, which publishes speculative short fiction and nonfiction. Their blog was born after they started "smuggling" books home to avoid being threatened daily by loved ones for buying too many. Gee, I can't relate at all…
Lili describes herself as "a scholar at heart, obsessed with SFF" (science fiction and fantasy).
She also focuses on diversity, smaller presses, and indie authors. Now and then, she includes some contemporary reads, too. She has a handy-dandy sortable table in her reviews archives, which makes browsing her site all the more addictive.
Conclusion
Thanks for reading The 21 Best Book Blogs of 2021! Whatever your fancy may be, I'm confident you'll find some great new books to dive into.
If you're an aspiring author yourself, be sure to check out Scribendi's Book Critique service. Our editors are experts at polishing prose to make it shine all the brighter. Moreover, if you're ready to pitch your book, Scribendi can also help you create a query package. There's no time like the present to chase your dreams.
Happy reading!
Image source: twenty20photos/elements.envato.com
---
Publish Your Own Book. Get Professional Book Editing.
Get a Free Sample, or Get an Instant Quote and Place Your Order Below
---
About the Author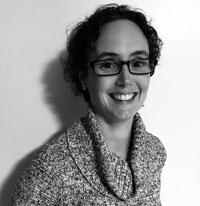 Dana L. Church is a recovering academic and In-House STEM Editor at Scribendi. In between being a wife, walking her dog, and answering to "Mommm!" from her two kids, she writes middle grade nonfiction. Her first book, The Beekeepers: How Humans Changed the World of Bumble Bees, will be released by Scholastic Focus in March 2021.