An online proofreading service can help you avoid embarrassing errors in your most important documents.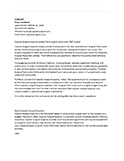 Before Proofreading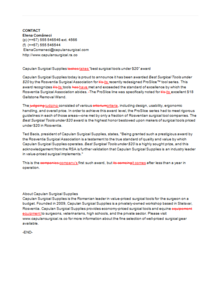 After Proofreading
(Click to enlarge)
Whether you're penning an important email or a report for work, you want to make sure your document is free of errors. A fresh set of eyes may be just what your work needs. And who could have better eyes for the job than a professional editor like the ones at Scribendi?
Scribendi's online proofreading service is done by only the most qualified editors. Our editors are all native English specialists who are obsessed with perfect grammar and punctuation. You can also feel comfortable using Scribendi's secure server, which will keep both your documents and information safe. As the web's oldest online proofreading and editing company, Scribendi is trusted by customers around the world.
What can you expect from our online proofreading service? Your editor will remove all errors from your document, including spelling, grammar, typographical, and consistency errors. If you have already reviewed your document for content and organization, you should be ready for proofreading. If, however, you think your document still requires a good deal of revision, please check out our online editing service before submitting your work for proofreading.
Are you ready to take the final step in polishing your important document? Get your free proofreading quote now and place your order today!
Get an Instant Quote and Place Your Order