Looking for a writing editor online? We've got over 300, and they're ready to work for you.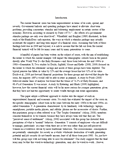 Before Proofreading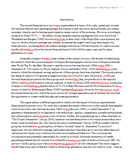 After Proofreading
(Click to enlarge)
It can be difficult to tell the phony from the expert when looking for a writing editor online. You can spend hours browsing site after site and still not know if editors are offering what you need—or if they'll deliver what they promise.
Instead, gain access to an experienced, highly skilled writing editor online, from the convenience of your computer or smartphone. Established in 1997, Scribendi is one of the world's oldest and largest online editing and proofreading companies. Our editors are available 24 hours a day, 365 days a year, so whether you submit your document at 12:00 p.m. or 12:00 a.m., you can be sure to receive high-quality editing that fits your deadline.
When hiring a writing editor online, security is always a consideration. Scribendi uses SSL encryption for secure communications between your computer and our site when you upload documents and pay online, and we have some of the strictest privacy policies around. Best of all, Scribendi offers a free sample edit of 1,000 words of your work. This gives you a chance to see firsthand what's involved in our editing service before you buy.
If you've already had a sample completed or are just ready to get started, scroll down for your free quote, and easily enlist your writing editor online!
Get an Instant Quote and Place Your Order