Get the Scientific Editing You Need to Ensure the Success of Your Work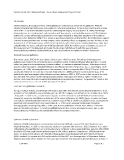 Before Editing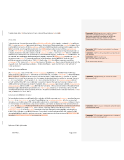 After Editing
(Click to enlarge)
It's always a challenge to get published in scientific journals and to secure funding through grant applications, and this process can be even more challenging if English isn't your first language. Whatever your situation, Scribendi can help.
We can help you publish in scientific journals or secure grants by ensuring that your writing is clear, concise, and free of spelling, grammar, and typographical errors. Our English-language editors have worked with thousands of experts in the sciences—doctors, scientists, researchers, journal editors, and publishers—to help them provide scientific writing that effectively expresses their ideas and research. You have the knowledge, and Scribendi can provide the editing that will make this knowledge shine for the reader.
Scribendi has expert scientific editors in every medical and scientific field, and we can ensure that your work follows your desired style guide or review your document against a journal's submission guidelines. We handle PDF files and LaTeX files and can ensure consistent quality in your desired format. If English is not your first language, we can also make sure that you sound like a native English speaker.
If you would like more information about the other services we provide, please take a look at our website to find out more about us.
What will you receive?
An edited document in which spelling errors, grammar errors, and typos have been corrected
Changes and suggestions to help improve clarity, flow, structure, and readability
Tracked revisions so that you can see and review all the changes that have been made (for Word documents)
Formatting of citations and references to your target journal's guidelines
Comments to point out problems and suggestions about how to solve them
A short summary of the work that has been done and any major concerns
What types of documents can you use this service for?
Journal articles
Essays and papers
Research projects
Conference proceedings, posters, and presentations
Rest assured, your work is always secure, and uploads and downloads are safe and securely encrypted. Your personal information is kept strictly private. We handle most major file types, and we are excited to work with you.
At Scribendi, we edit every type of scientific document, and we have more than 20 years of experience at the top of the industry. We've made ordering simple. Just get an instant quote below so that you can place your order today!
Get an Instant Quote and Place Your Order