Software is fine, but a human paper reviser will bring your work to the next level.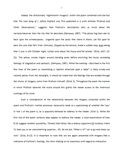 Before Editing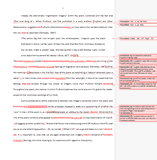 After Editing
(Click to enlarge)
Your word processing software has many great features to help you write your paper. You may even have a paper reviser add-on that finds even trickier grammar errors. But when it comes to removing errors and improving language, nothing can compare to the original kind of paper reviser—the human kind, that is.
An editor from Scribendi is the best kind of paper reviser you can find. Your editor will remove basic errors, like spelling problems and typos, but he or she will also edit your document much more extensively than any software could. Your editor will help improve your paper's sentence structure and clarity, and he or she will be sure to bring your attention to areas that still require more work.
A human paper reviser will help you ensure that your meaning is clear and that your paper is accepted for the merits of its arguments rather than rejected for its language issues. The experienced editors at Scribendi know how to bring out the best of your work. Don't trust mediocre software to improve your important documents; instead, rely on the instinct of one of Scribendi's professional editors.
To breathe a little easier, scroll down for a free, no-obligation quote. From there, you can place your order. If you have any questions about the ordering process, one of Scribendi's Customer Relationship Specialists will gladly help!
Get an Instant Quote and Place Your Order