A thorough paper edit is the difference between a good paper and a great one.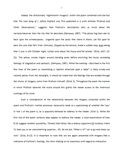 Before Editing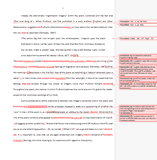 After Editing
(Click to enlarge)
You've done your research. You've crafted your arguments. You've arranged your thoughts logically and double-checked your claims. After many hours and many cups of coffee, you feel satisfied that you've written a solid, well-researched paper.
The last thing you'd want after all that thought and effort is for your paper to be dismissed by your professor because of spelling, grammar, or typographical errors. That's why submitting your work for a thorough paper edit is one of the most important parts of the writing process.
A paper edit completed by the experienced, professional editors at Scribendi will rid your paper of the distracting errors that can hurt your argument's credibility. Included in every paper edit is a thorough review of your paper's grammar, spelling, word choice, clarity, and flow, helping ensure that your voice and ideas shine through.
To receive a free quote for your paper edit, enter the word count of your paper below and select your desired turnaround time. Then, place your order today!
Get an Instant Quote and Place Your Order