Increase Your Chances of Success with Manuscript Formatting
One of the most significant stumbling blocks for academics submitting written material for publication is the failure to meet their chosen journal's style guidelines. The majority of academic journals follow one of the more prominent style guides (APA, MLA, Chicago, etc.), but many journals have specific formatting requirements that deviate from the recommendations of the main style guides.
With this service, a Scribendi editor will work with you to ensure that your paper meets the citation, reference, and formatting criteria of your chosen journal. This reduces the risk of your target journal demanding that your paper undergo further editing before it will be accepted for publication. The editor will also make suggestions to improve clarity, coherence, and consistency.
What will you receive?
For every file you submit, you will receive two revised files:
One file with visible tracked changes and commentary, allowing you to easily see how your document has been revised to meet the target journal's formatting requirements
One "clean" file with identical revisions to those in the tracked version but with the changes accepted and incorporated into the document for your convenience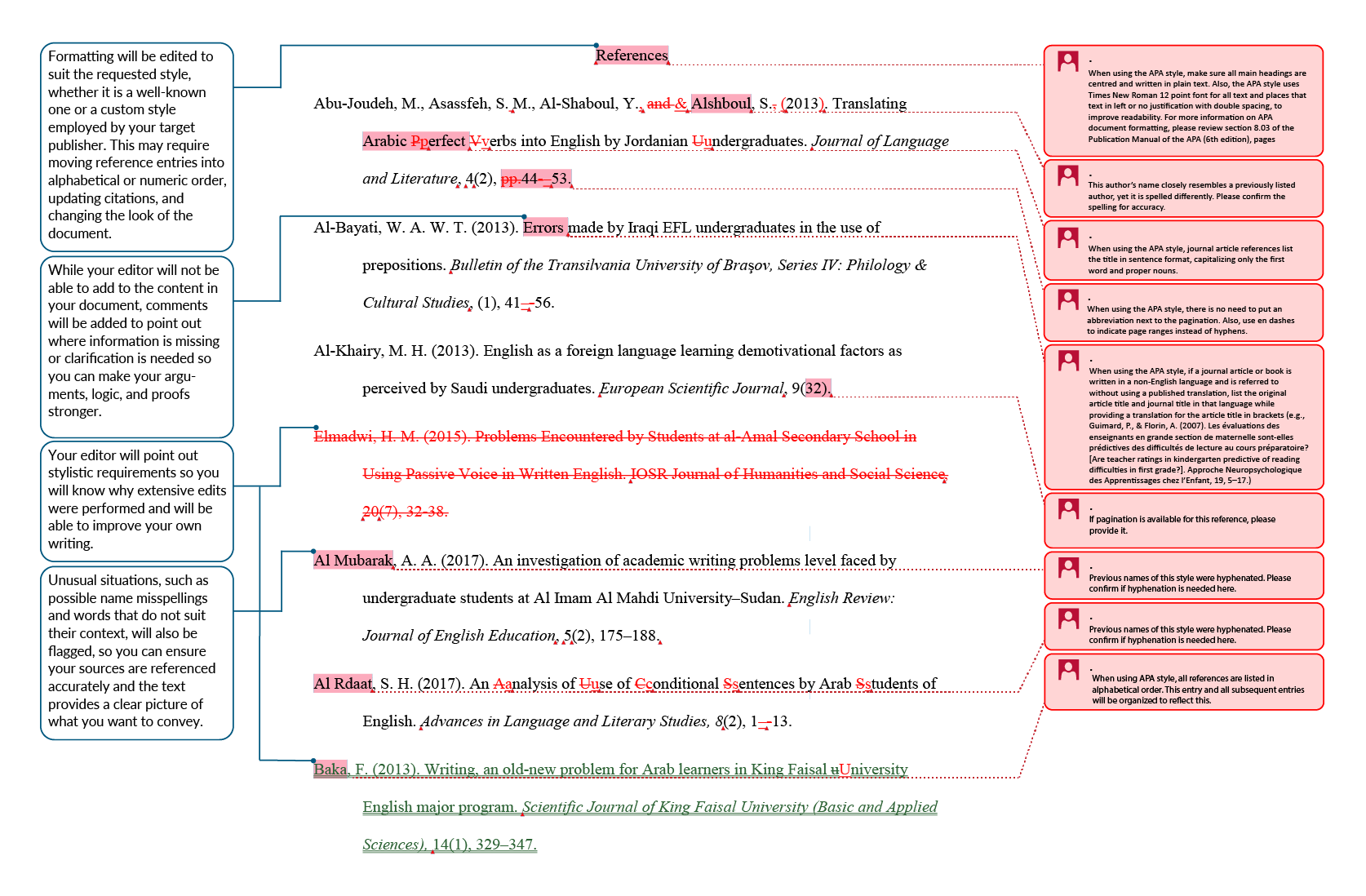 What types of documents can you use this service for?
Research papers
Journal articles
Student essays and papers
What style guides do we work with?
Our editors are familiar with the requirements of most style guides, including:
APA
MLA
Chicago
AP Stylebook
IEEE
AMA
If the journal or other publication you're submitting to uses other style guidelines, please include them in your order and we'll ensure that your article meets those standards.
Get an Instant Quote and Place Your Order