If your essay needs a thorough edit, paper checkers at Scribendi can help!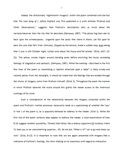 Before Editing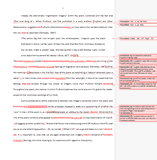 After Editing
(Click to enlarge)
Grammar can hold students back, distracting them into thinking more about adjectives than analyses. But whether you're writing about Marie Antoinette or particle physics, you can trust the experts at Scribendi to edit your paper thoroughly and ensure that your voice and ideas shine.
With the help of Scribendi's professional paper checkers, you don't need to be distracted by grammar anymore. Instead, focus on the quality of your ideas, and let us ensure your writing does them justice.
The professionals at Scribendi will revise the following aspects when performing an edit: paper structure, word choice, grammar, spelling, punctuation, citation formatting, and style guide adherence. We'll also leave comments that provide you with suggestions about how to improve your paper even more.
Enter your word count below to receive a free quote for your edit. Paper checkers are available around the clock and are ready to help you communicate your ideas clearly and correctly. Place your order today!
Get an Instant Quote and Place Your Order