Scribendi offers the best proofreading service to suit your unique needs.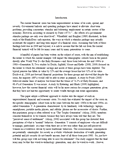 Before Proofreading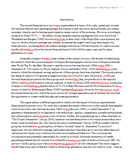 After Proofreading
(Click to enlarge)
When it comes to finding errors in your important schoolwork, you don't want just any proofreading service; you want the best proofreading service. You want Scribendi.
The editors at Scribendi are all native English specialists who have years of experience working with documents of all different kinds. Whether you've penned a paper on molecular biology or a short essay on Dickens's Oliver Twist, Scribendi's editors will find and remove any errors from your work.
What makes Scribendi's service the web's best proofreading service? Our editors are all grammar experts looking to make your paper the best it can be. Our proofreading service includes fixing typos, removing grammar errors, ensuring consistency, and even checking references for adherence to your style guide. This type of service can help with your academic performance, and it can even help you learn more about English grammar rules and conventions.
Don't let errors stop you from getting the grade you deserve. With our short turnaround times, you can try the web's best proofreading service today and have a polished document ready for submission by tomorrow!
Get an Instant Quote and Place Your Order