Scribendi Academic Editing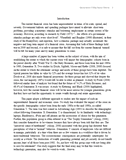 Before Editing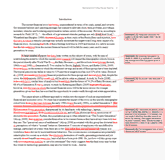 After Editing
(Click to enlarge)
At Scribendi, we take pride in the quality of our products and services. We are the first online editing and proofreading company to receive ISO certification and one of the trusted language editing services recommended by the PNAS Author Center.
Scribendi works with over 500 native English specialists located around the globe. We select highly educated editors from a variety of subjects and fields, many of whom have master's degrees and PhDs and are published academics and authors with over 15 years of professional experience. Scribendi has been trusted by academics and researchers to get published in journals of all sizes and disciplines for more than 20 years.

What will you receive?
An edited manuscript in which spelling errors, grammar errors, and typos have been corrected
Changes and suggestions to help improve clarity, flow, structure, and readability
Tracked revisions so that you can see and review all the changes that have been made
Formatting of citations and references to your target journal's guidelines
Comments to point out problems and suggestions about how to solve them
A short summary of the work that has been done and any major concerns
Rest assured, your work is always secure, and uploads and downloads are safe and securely encrypted. Your personal information is kept strictly private. We handle most major file types, and we are excited to work with you.
As a proud sponsor of BISA 2021, we are now offering a 10% discount on all orders from BISA attendants until July 31, 2020. Use the code BISA2021 at checkout.
Get an Instant Quote and Place Your Order