Get your transcript edited today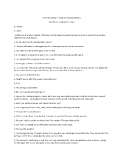 Before Editing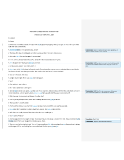 After Editing
(Click to enlarge)
Even though we live in the era of high-definition video and audio, many people—including many of your customers—prefer to read a transcript.
A high-quality transcript is a vital part of any multimedia offering, but a verbatim transcript can be almost unreadable. The spoken word does not always transfer well to the page. Who wants to wade through lots of "ums" and "ahs," grammar gaffes, and awkward sentences? That's why transcription editing is so important.
Our transcription editing service will cut the fluff, clean up the errors, and provide you with a clean, lean, and professional version of your document. All you'll need to do is tell us how tough to be. Your presenter will look like a star, and your customers will love being able to get to the good stuff quickly.
As with all of our services, we make sure your work is kept confidential and your personal information private.
Get us working for you—start by generating an instant quote below, and order transcription editing today!
Get an Instant Quote and Place Your Order