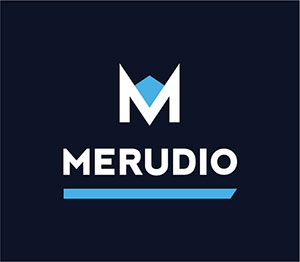 Our premium two-pass service includes one round of editing, one round of proofreading, and a complimentary editing certificate. Strengthen your writing by working with an experienced subject matter expert in your field.
Excellence is our mandate. You strive to deliver your best work, and so do we.
Our bundle helps you make the most of your academic talents with the editing and proofreading expertise of a subject matter expert in your field.
This two-pass service begins with an editing pass by an editor who is an expert in your field and who is using the latest technological editing tools to ensure accuracy. When that pass is completed, you can review your editor's suggestions and revise your work. Once you're ready, you can resubmit your work to the same editor for the final proofreading pass. After addressing any suggestions from this final pass, you'll be ready to move forward with a submission-ready document.
Upon completion of both passes, a complimentary editing certificate will be provided to you. This certificate can be supplied to academic journals as proof of revision.
HOW IT WORKS
Submit your work for editing
Receive the edited document
Review your editor's suggestions and revise your work
Submit your work for proofreading
Receive a proofread document and editing certificate
Review your proofreader's suggestions and address them, if necessary
We will edit your document according to any house guide, style guide, or journal guidelines—simply indicate your preference.
As a subject matter expert, your editor will provide
Field-specific insight into your work
Critical commentary on the methods and approaches of your work
Notes on potential weaknesses in the research and suggestions for improvement
Compliance with your field's norms, expectations, and writing style
Correct field-specific terminology and abbreviations
Suggestions to otherwise prepare your work for publication
In addition, your editor will review your work for
Grammatical correctness and suitable academic language and tone
Appropriate structure and natural flow
Sound logic and clarity of thought
Strong arguments
Concise writing
Consistent formatting of page properties (headings, figures, tables, etc.)
Consistent formatting of in-text citations, references, and footnotes
In the proofreading pass, your new draft will be reviewed for
Typographical errors
Spelling, grammar, and punctuation issues
Consistent style, syntax, and tone
Accuracy of field-specific terminology and abbreviations
Adherence to field-specific norms, expectations, and writing styles
Formatting and spacing inconsistencies
Referencing inconsistencies
Compliance with the target style guide and/or journal guidelines
---
For optimal results, you may wish to combine this service with our full range of academic editing and proofreading services, which include reference checking, early draft editing, and document formatting.
Pursue excellence. Get a free quote below.
Risk free. If you're not 100% satisfied with our work, we'll give you a full refund. Offer valid for one week after delivery.
Back to MERUDIO | Products
Get an Instant Quote and Place Your Order