Scribendi.com Takes the Hassle and Frustration out of Formatting your E-book
Leading online editing and proofreading company launches new e-book publishing services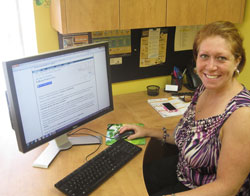 Scribendi.com has launched new self-publishing and e-book publishing services to help authors achieve their dreams—no matter what they've written or which publishing route they've chosen. The new services include e-book editing, e-book proofreading, and e-book formatting and expand on Scribendi.com's current manuscript service offering, which helps authors get their books published via the traditional route.
"The publishing landscape has changed, and we are happy to change with it," explains Chandra Clarke, president of Scribendi.com. "We are looking forward to meeting the needs of e-book authors."
As an e-book writer and publisher itself, Scribendi.com saw an opportunity to increase its lead on the competition and address the needs of the changing publishing industry. With talented e-book formatters and over 200 professional editors, Scirbendi.com launched its e-book services to better address the current needs of the publishing industry.
"Whether you're self-publishing a memoir, novella, or dissertation, Scribendi.com can now help you with every step of the process," says Samantha Russell, VP of Operations. "From copyediting to e-book formatting, we will ensure that your document looks professional and is ready for publication."
Our new services help authors get their work ready to turn a profit—fast. With our editing and formatting services, authors can get their masterpieces on the market and begin to earn great reviews. And, for clients who want to get their manuscripts published the traditional way, our renowned manuscript editing and critique services are available to ease them through the process.