How Much Does Proofreading Cost?
How to ensure quality proofreading without breaking the bank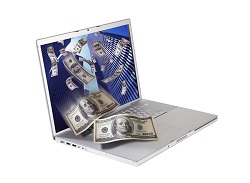 Every written work should be proofread before it reaches its intended audience. With the many available proofreading services out there in the World Wide Web, there is no reason not to seek professional assistance to ensure that your readers only receive a flawless finished document. Prices vary and so does quality. So, the best way to protect yourself and your work is to learn how to find a reputable proofreading company.
What Kind of Document Do You Have?
Some proofreaders charge the same fee whether your document is a business memo, a scholarly article, or a birthday invitation. Others, like Scribendi.com, break down their services. Scribendi.com offers specialized proofreading for several document types, including services for bloggers, scholars, website designers, and medical and technical writers. Many of the services are tailored to writers who have English as a Second Language.
How Much Does Proofreading Cost If You Need It Quickly?
The price of proofreading can vary depending on how quickly you want it back. Most online companies offer a 24-hour turnaround. Other proofreaders make no promises; you'll get your document whenever it is done. Of course, a fast turnaround time generally raises the price. A $20 project over 15 business days may cost you $80 if you would like it done in five.
At Scribendi.com, a 24-hour proofreading of a 1,000-word academic text will cost you about $22. If you are in a hurry, Scribendi.com offers a quick turnaround of only eight hours for several services. For the same academic document, this speedy return will cost approximately $50. If you have more time, Scribendi.com will return that same document to you within a week for around $19.
Pricing Proofreading Can Be Confusing
Since some proofreaders charge by the hour, by the page, or by the word, price comparison can be simply impossible. You may need to request a quote from some companies to get a definitive price. Nonetheless, many do offer at least ballpark pricing information online.
How Much Does Proofreading Cost If You Pay by the Hour?
With a proofreader who charges by the hour, you will not discover how much proofreading will cost until the job has been finished, which gives you no chance to choose the best value. Individuals offering freelancing proofreading services, who vary widely in skill level and background, may charge by the hour. Generally, their prices range from $10 to $45 per hour. Professional services that offer by-the-hour proofreading can charge up to $95 per hour.
How Much Does Proofreading Cost If You Pay by the Word?
It is much easier to know ahead of time how much proofreading will cost if you choose a proofreader that charges by the word or by the page. Among professional companies, charges range from $25 to $75 for a 1,000-word document with a 24-hour turnaround. In general, Scribendi.com's prices range from one cent to six cents per word, or between $10 and $60 for a 1,000-word document, depending upon the factors discussed above.
Some freelance proofreaders promise online proofreading services for much less—as low as $5 per 1,000 words—while others charge as much as $80 for 1,000 words on a five-business-day timeline. Remember, if you hire an individual to do your proofreading, there is no guarantee that they will have the qualifications needed to do a good job, and you may not get a refund if you are dissatisfied with their work.
When you ask, "How much does proofreading cost?" be sure to watch for hidden fees. Some companies have a minimum charge for any order. This can be as low as $10 or as high as $55, which is hardly good value if your project is small. Scribendi.com's minimum order is only $5, and high-quality proofreading is guaranteed.